Get ready to dive back into the vibrant and ink-filled world of Splatoon! Since its debut on the Wii U seven years ago, this quirky and unique ink-'em-up series from Nintendo has captured the hearts of gamers worldwide. With Splatoon 3 on the horizon, fans can look forward to an even more exhilarating experience, packed with all the elements that have made the franchise a beloved classic.
More of What You Love
Splatoon 3 promises to deliver more of everything fans have come to adore about the series. More weapons, more stages, more stylish gear, and more Splatfests will provide hours of colorful, fast-paced fun. But that's not all; Nintendo is raising the bar by introducing even more cooperative action in the game's beloved Salmon Run mode, making for exciting and challenging teamwork opportunities.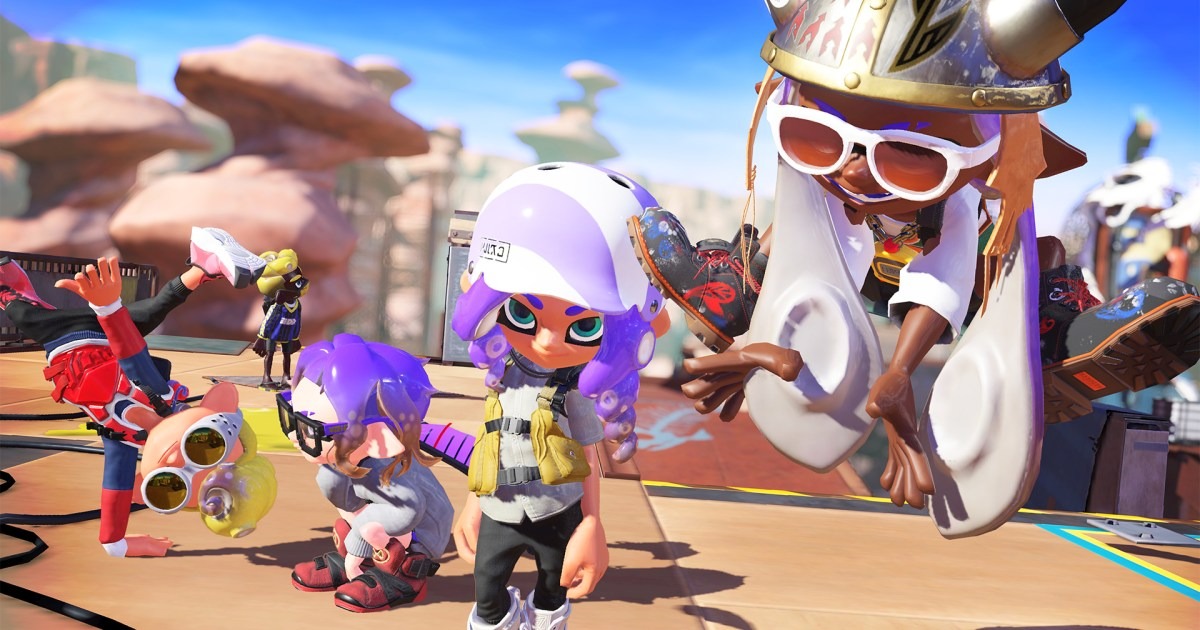 Unraveling the Mystery of the Fuzzy Ooze
While the core multiplayer experience remains the heart and soul of Splatoon, Splatoon 3 brings an intriguing addition in the form of a robust new story mode. Players will embark on an exciting journey to unravel the mystery behind the enigmatic Fuzzy Ooze. This promises a fresh and engaging single-player experience that adds depth to the Splatoon universe.
A New Chapter for Splatoon Fans
The big question on every Splatoon enthusiast's mind is whether these exciting additions will be enough to keep the faithful players returning for more. Nintendo seems confident that it will, and they have a strong strategy in place to support this belief. They are planning years' worth of extra content and have already announced a "large-scale paid DLC" offering, ensuring that the Splatoon 3 experience will continue to evolve and remain fresh for months and years to come.

The Thrills of Salmon Run
One of the standout features of Splatoon 3 is the revamped Salmon Run mode. In a recent hands-on event in New York City, Nintendo's Nate Bihldorff described it as a "mountain of content." This cooperative mode offers a welcome change of pace for players who occasionally seek respite from intense multiplayer battles.
"I sometimes need a break from going at it with other live players," Bihldorff remarked. "I really love teaming up with my friends and taking on waves and waves of AI. I loved Salmon Run in Splatoon 2 and the way that they've beefed it up in Splatoon 3, just I'm just looking up this this giant mountain of content that I know I'm going to be climbing for the next couple of years."
Splatoon 3 is shaping up to be an exciting continuation of a beloved series. With its promise of more content, engaging new additions, and a commitment to providing players with ongoing experiences, it's clear that Nintendo is dedicated to keeping the Splatoon community engaged and entertained for years to come. Whether you're a seasoned ink-splatting expert or a newcomer to the colorful world of Splatoon, there's no doubt that Splatoon 3 will offer a fresh and thrilling adventure that will keep you coming back for more ink-tastic action.
Introducing https://splatoonplushies.com/, your ultimate destination for all things Splatoon plushies! If you're a fan of Nintendo's ink-slinging sensation and have a soft spot for adorable plushies, you've come to the right place. Our website is a treasure trove of Splatoon-themed plush toys that capture the charm and excitement of the game. From Inklings to Octolings, we've got a colorful array of stuffed companions waiting to join your collection. Dive in and explore our collection, where you'll find the perfect plushie to add a splash of ink-tastic fun to your life!
Introducing some other plushies store same as Splatoon Plush:
Take the next step: visit our website thesevendeadlysins.store and take your knowledge to the next level.